Forestry
Group Business Overview
On mountains owned by the Moroto Group stands the vast forest of Hinoki (Japanese cypress), which bore witness to a time over a century ago. Planted and nurtured by human hands, these majestic trees have continued to grow despite the forces of wind and snow over time. This forest wonderland envisioned by our ancestors over a hundred years ago has now come to bless us with its richness in resources and natural beauty.
This is a beauty we shall firmly protect with our own hands. A forest we will protect in the name of environmental conservation and sustainable resources. Achieving a balance between the two has become the ultimate goal of future forestry.
This new forestry strives to cultivate harmony among the environment, humans, and the forestry industry. We must first create a forest before we can enjoy the benefits of life that these woods can provide us. "To build a forest. To build from a forest:" This is what we have been practicing for over a hundred years at Moroto.

Totaling 2,529.50ha, our forest lands in Kanagawa Prefecture and Mie Prefecture have been certified by the Sustainable Green Ecosystem Council. We pledge to further commit to forestry that will maintain that delicate balance between conservation of natural resources and sustainable timber production.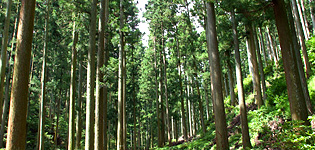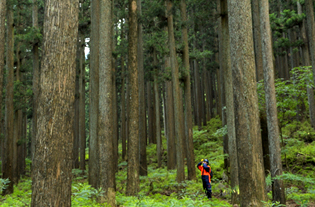 Asset Holding Company

Operating Holding Company